Free Group Coaching workshop with Adam Tallamy
Confirmed 2018 Dates: 18th July, August 8th, October 4th, + more dates to follow.
Free event
This is a free, zero-obligation workshop to introduce you to this incredible work and to help you identify and clear whatever is blocking you right now in just 1.5 hours.
It's a great way to see if you like this work and working with me and if it can help you at no cost, zero risk and with no pressure to commit to anything beyond this event.
The last introduction to coaching workshop I did propelled a lady whose deepest desire was to be a stand-up comedienne to do her first gig a week later. She had been prevaricating and putting this off for over 10 years and didn't know why - she just felt stuck. Happily the gig went really well, she is on track and is over the moon!
Coaching is amazing. With the right Coach and commitment from your side you can achieve virtually anything you put your mind to, and yet so few people ever even try it. Two of the main reasons are that people aren't really sure what coaching is like or how to find a good coach. For those reasons I created this taster session to allow people to get a feel for coaching and the work I do in a relaxed group setting with zero-obligation or pressure to take things further.
Group Coaching with Adam Tallamy
Next programme commences late November 2018.
£250 / month
This is a powerful 3 month group coaching programme. This programme will significantly raise your default level of happiness and help you either get what you want or take massive strides towards it.
During the programme we will get into what you really want in life and then identify and clear whatever has been blocking you.
Over the 3 months I will also teach you all of the tools that I use so that you can apply them to your daily life and keep on keeping on long after this programme is finished.
Join me for one of the free coaching taster workshops above or contact me for a zero-obligation conversation or with any questions. 
You can find out more on the packages page.
Meditation in Soho
Confirmed 2018 Dates: 4th July, August 1st, September 4th, October 3rd, November 6th
Free Event
The purpose of this group is to connect like-minded people in Soho and Central London to meditate and send good vibes out into the world.
It is a small group of 15-25 people and we will be doing mainly guided meditation and a little breath work for the benefit of the group and to help people move forward.
All are welcome from beginner to expert & from young to old. This is for anyone interested in meditation to come together to meditate and utilise the amazing power of the group for good.
This event is normally over-subscribed so please book in advance. During the summer months I sometimes hold this event in Green Park weather permitting.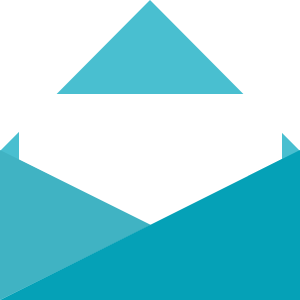 Be the first to hear about new events and special offers

Don't worry, I won't be inundating you and you can unsubscribe at any time.
Adam Tallamy Ltd.
Sohost, 8, Berwick Street, Soho, London W1F 0PH.
+44 (0)7779-125 828
adam@adamtallamy.com